12 options to replace Charlize Theron as Furiosa in the next Mad Max movie
I ranked 12 actresses who should replace Theron in the Furiosa prequel film that George Miller is planning to make following the overwhelming success of Mad Max: Fury Road.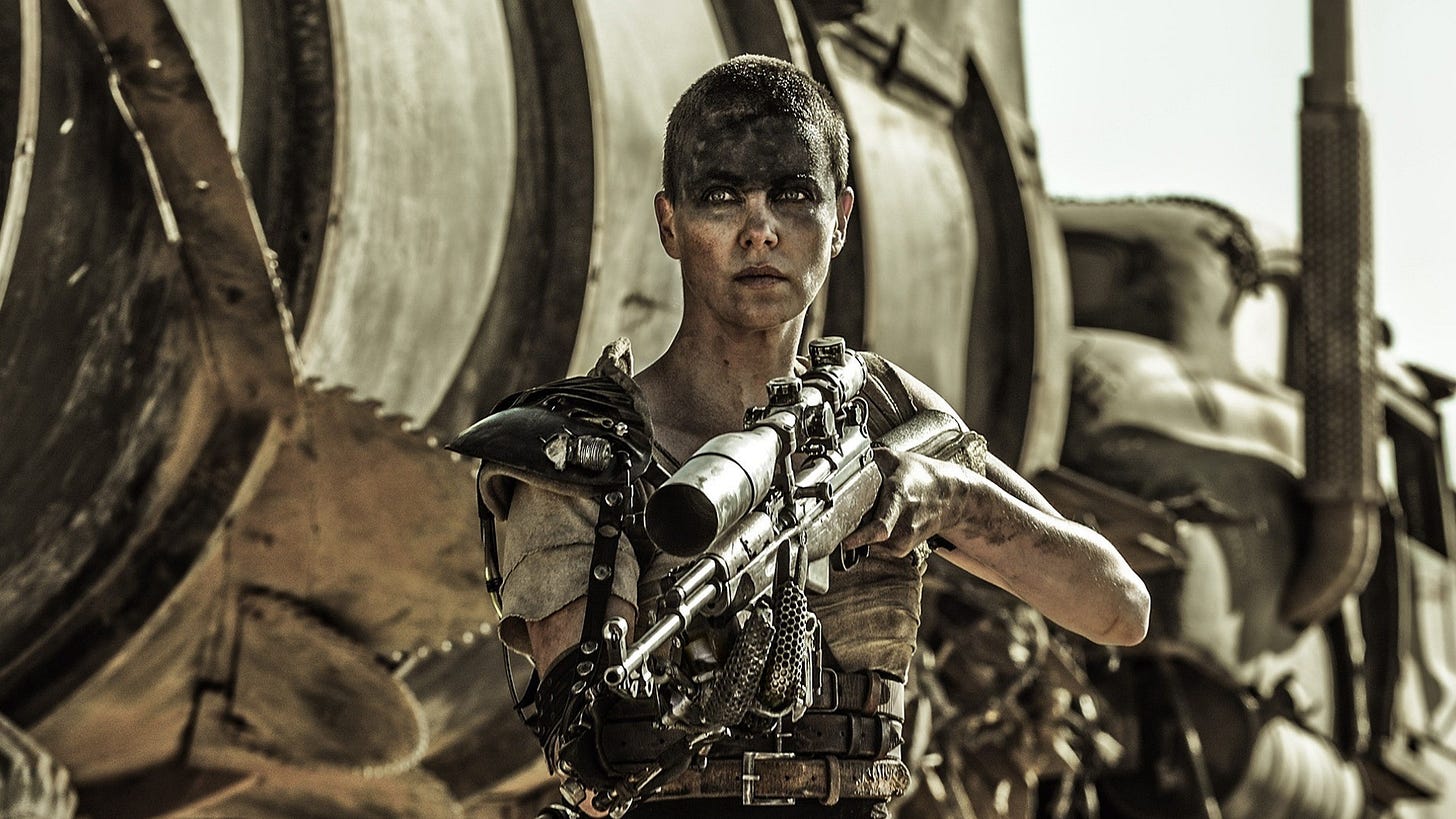 It's been just about five years since Charlize Theron floored us as Imperator Furiosa, the one-armed, short-haired, bad-ass war captain turned renegade who robbed Tom Hardy of the spotlight in Mad Max: Fury Road even though it was Hardy, not Theron, playing the titular character. "Furious Furiosa" doesn't quite have the same ring to it or brand recognition as Mad Max, but maybe they should've called it the former, because Furiosa sure made Max seem like a side character in what was supposed to be his story. She was that good.
Five years later, plans for a sequel to Fury Road remain roadblocked by legal issues, but out of the ashes of the stalled sequel has risen another promising spinoff: a Furiosa prequel that would take place before the events of Fury Road, chronicling her rise from the Green Place to war captain under Immortan Joe — before she went rogue and rescued Immortan Joe's wives from a vault.
Back in May, Academy Award-winning filmmaker and the creator of the Mad Max franchise, George Miller, revealed that a prequel film about Furiosa is planned. The plan, according to Miller, is to finish making his current film unrelated to Mad Max and then begin work on the Furiosa prequel, a process that has been delayed by COVID-19.
The story is already written. Prior to filming Fury Road, Miller and co-writer, Nick Lathouris, came up with backstories for every character — yes, including the Flaming Guitar Dude who definitely deserves his own standalone film. For Theron's sake, they laid out Furiosa's story before we meet her in the cab of a war rig. They even went so far as to script an entire prequel film. At least one of the actresses in Fury Road, Rosie Huntington-Whiteley (Splendid in the film), got to read it. She called it "genius."
Initially wanting to de-age Theron, 44, Irishman-style, Miller has since ruled out Theron's return, telling The New York Times, "Despite the valiant attempts on The Irishman, I think there's still an uncanny valley." He's going to recast the role instead. According to The New York Times, Miller is looking for an actress in her 20s to replace Theron.
So, to review: Imperator Furiosa is coming back. Charlize Theron, however, is not. Suddenly, an incredible role in what will almost assuredly be another incredible film has emerged for one lucky actress.
Filling in for Theron won't be easy. As Furiosa, Theron is steady, strong, and hardened for the vast majority of Fury Road, right up until the moment she has all of her hope stripped away and she's allowed a moment of utter despair. If you've seen the movie, you know the moment I'm talking about. It's an iconic performance that an iconic character so thoroughly deserved. I'm not sure how many actors could've pulled it off. Replacing Theron won't be easy. But for the sake of another Furiosa film, it must be done.
So, with all that in mind, I decided to rank 12 actresses who could and should play Furiosa in the aforementioned prequel.
The rules are simple: The actresses just need be in their 20s. Which, unfortunately, ruled out one of my top choices for the role: Margot Robbie, who I just cast as Peach in my make-believe Mario Kart movie. Robbie turned 30 last week, making her ineligible. Likewise, the great Brie Larson is also 30. Otherwise she would've made the list.
Onto the 12.
---
12. Holly Taylor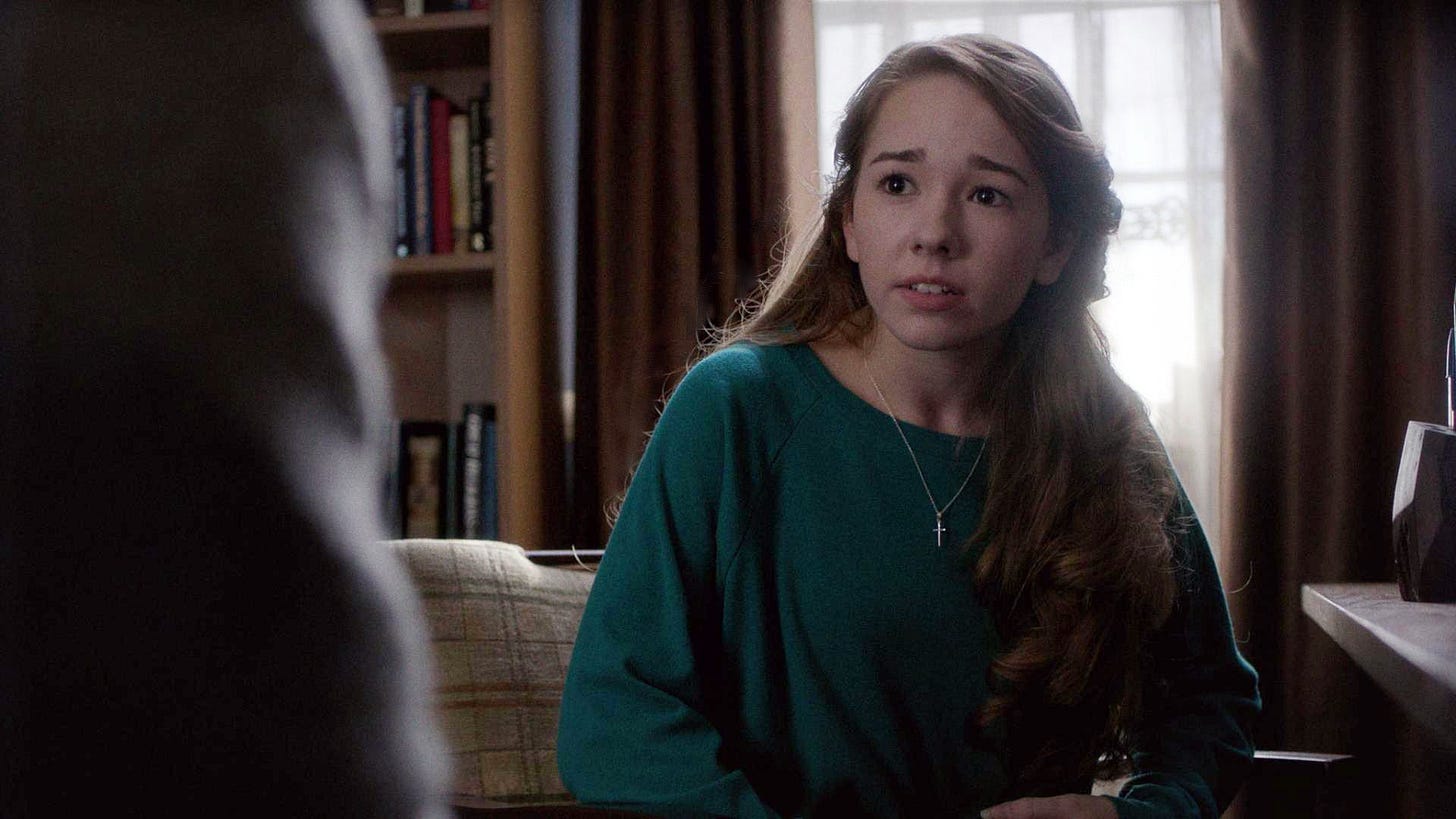 It might be a bit of a reach given Holly Taylor's extremely limited experience with movies. I've admittedly never seen any of the few movies listed on her filmography. I have, however, seen her in The Americans, where she plays Paige Jennings, the daughter of two Soviet Union spies posing as regular Americans who own a travel agency. Typically, teenagers in TV shows about adults tend to be the most annoying characters. Remember how much you hated Dana in Homeland and Kim in 24? (For what it's worth, I'm the one person alive not related to Morgan Saylor who genuinely liked Dana, but I digress.)
Paige wasn't like that. She had her annoying teenage tendencies, sure, that disrupted the lives of Philip and Elizabeth, but by the time the show ended after six seasons, she was on equal footing with her parents. It really was a remarkable and believable transformation, one that was only possible because of Taylor's maturation as an actress. She wound up becoming an essential component to one of the greatest TV series ever made. Now, it's time for her to expand into movies. She's not my first pick for Furiosa, but she'd make a good one. Above all else, I'd be excited to see what she can do with the role.
If your complaint is that Taylor, 22, doesn't look enough like Theron, I'd say you should watch The Americans, a show that proves you can look like almost anyone with the right makeup and costuming.
11. Mathilde Ollivier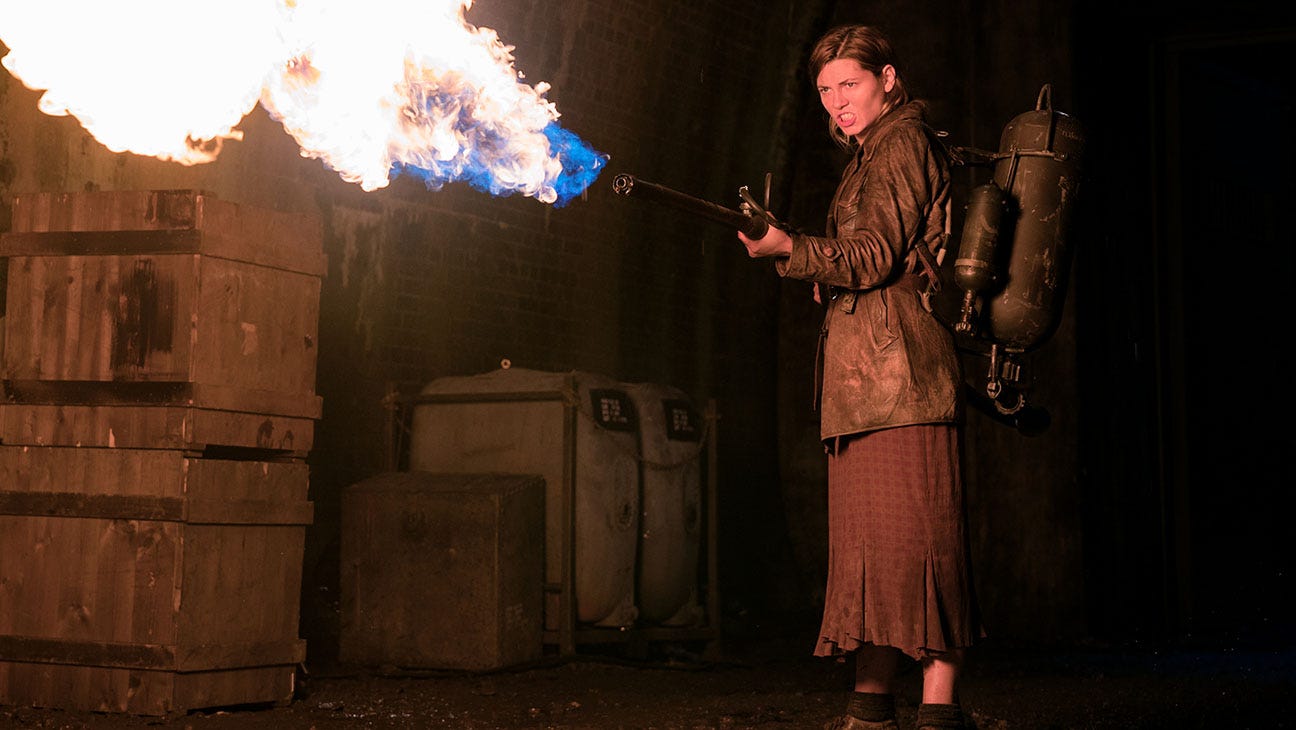 A mostly unknown actress who I've only seen in one film, but boy, was that performance memorable. In Overlord — the J.J. Abrams-produced Nazi D-Day movie from 2018 — Mathilde Ollivier, 25, plays a French civilian who is coerced into helping a group of American paratroopers the night before Operation Overlord hits the beaches. Eventually, her mission becomes more about saving her brother. In between, she gets to flash some romantic chemistry with Jovan Adepo's character and absolutely torch the enemy to a crisp. I immediately googled her filmography upon leaving the theater and was disappointed to discover that Overlord was her first major movie. Here's to hoping she's in far more movies moving forward. It took only one performance for her to prove her viability as an action star who is capable of earning empathy from an audience that should also be terrified of ever wronging her. If you do, you might just get a flamethrower in your face. Don't say I didn't warn you.
10. Thomasin McKenzie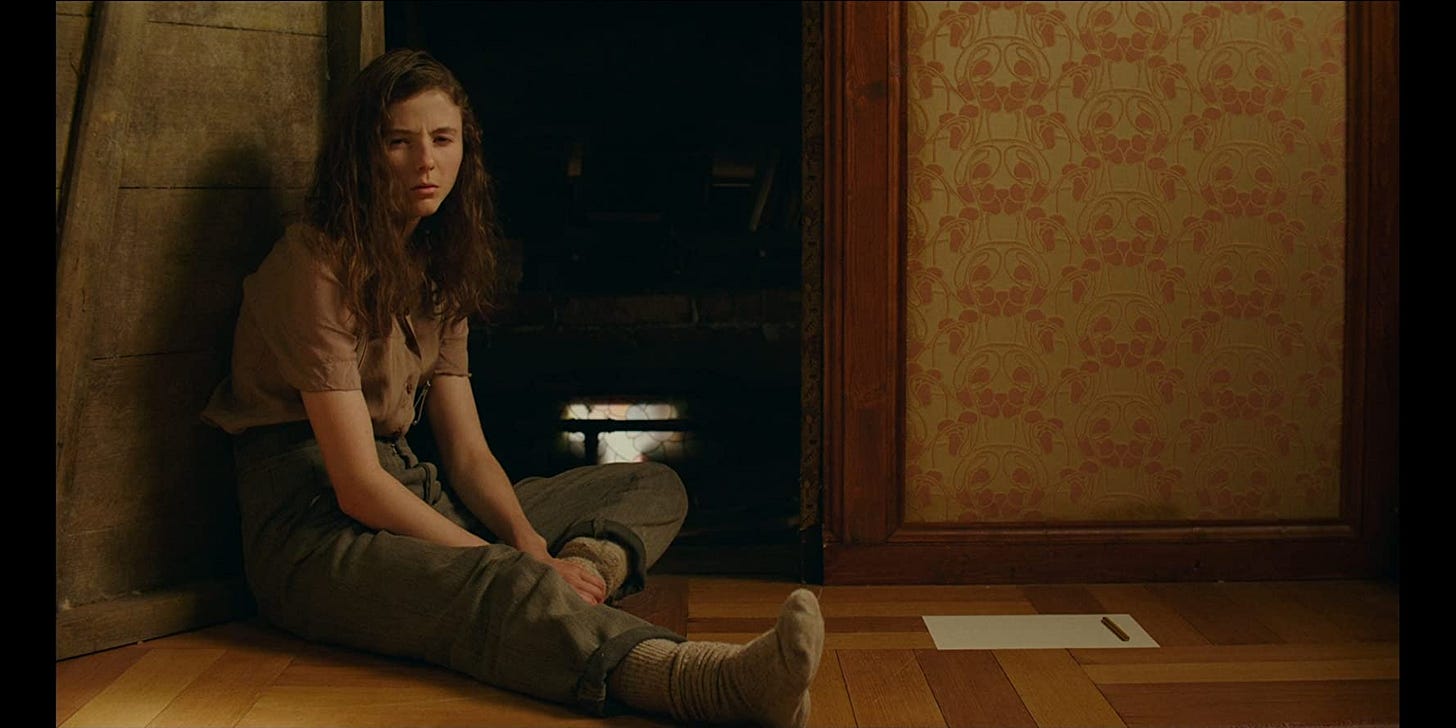 Brilliant in both Leave No Trace and Jojo Rabbit, two movies that found passionate support with both audiences and critics, Thomasin McKenzie (only 19, so I guess I'm kinda sorta cheating here) is an emerging star and an already proven great actor. I don't have much more to add than that. I think she'd kill it in most roles. Why not as Furiosa?
9. Daisy Ridley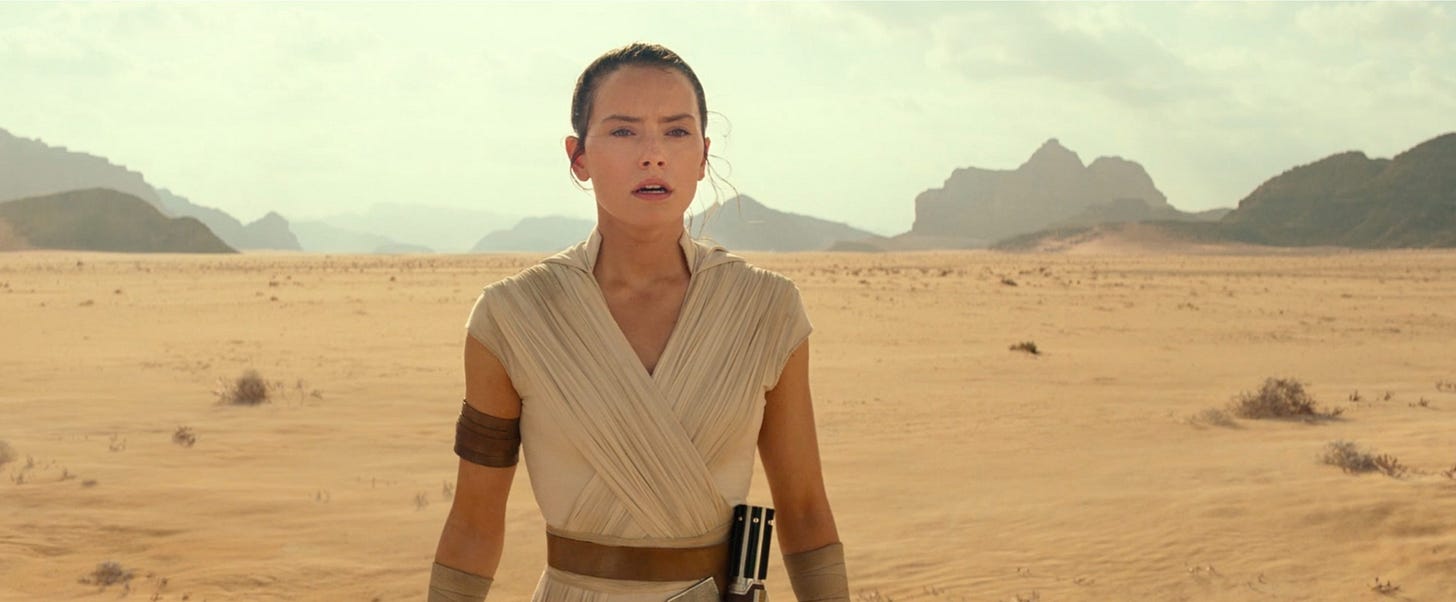 Hey, she already knows how to play a heroine stuck in a desert of hopelessness. Just give her non-Rey hair and a non-lightsaber weapon and she's set. But really, this is just an excuse for me to mention Daisy Ridley, 28, an Arsenal fan who also happens to be a Jedi — and if we're being honest, a better Star Wars protagonist than Luke Skywalker. On a more serious note, Ridley is already a proven action star who is also capable of hitting the more emotional moments out of the park — see: her ForceTime sessions with Kylo. But for the entire package, rewatch the throne room scene in The Last Jedi, because it demonstrates her robust skillset all in one sequence. She can kill mercilessly with a laser sword, and with the flick of a switch, devastate someone with nothing but her eyes.
8. Margaret Qualley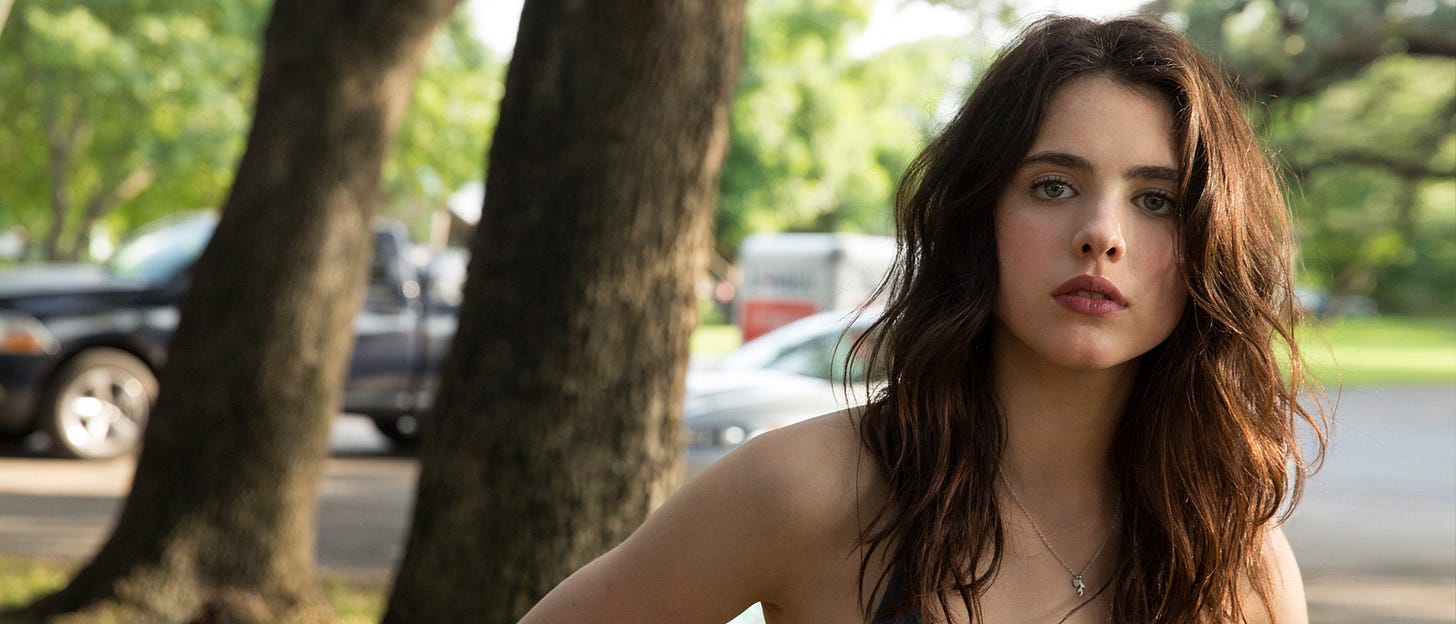 She's much more than the weird, hippy, Manson girl named Pussycat who catches Brad Pitt's eye in Once Upon a Time in Hollywood. Fans of The Leftovers know her as Jill Garvey, the daughter of the show's protagonist. As Jill, Qualley, 25, is nothing like Pussycat. She's an actual normal teenager — and by that I mean moody, dependent while wanting to be fully independent, and impulsive. But there are also a few moments throughout the show's three-season run where she gets to be wise and tender beyond her years (wherever you go, there you are) and express her grief in genuinely affecting ways.
While the Furiosa we know is hardened, I find it difficult to believe she was always that way. I think the Furiosa we'll meet in the prequel won't be as hardened as the one in Fury Road. We'll get to witness that change. Qualley has the experience of playing a young woman confused about her place in the world after two percent of the world's population disappears without explanation. I'd like to imagine Furiosa would feel similarly growing up in the Green Place in an otherwise barren desert destroyed by war.
7. Anya Taylor-Joy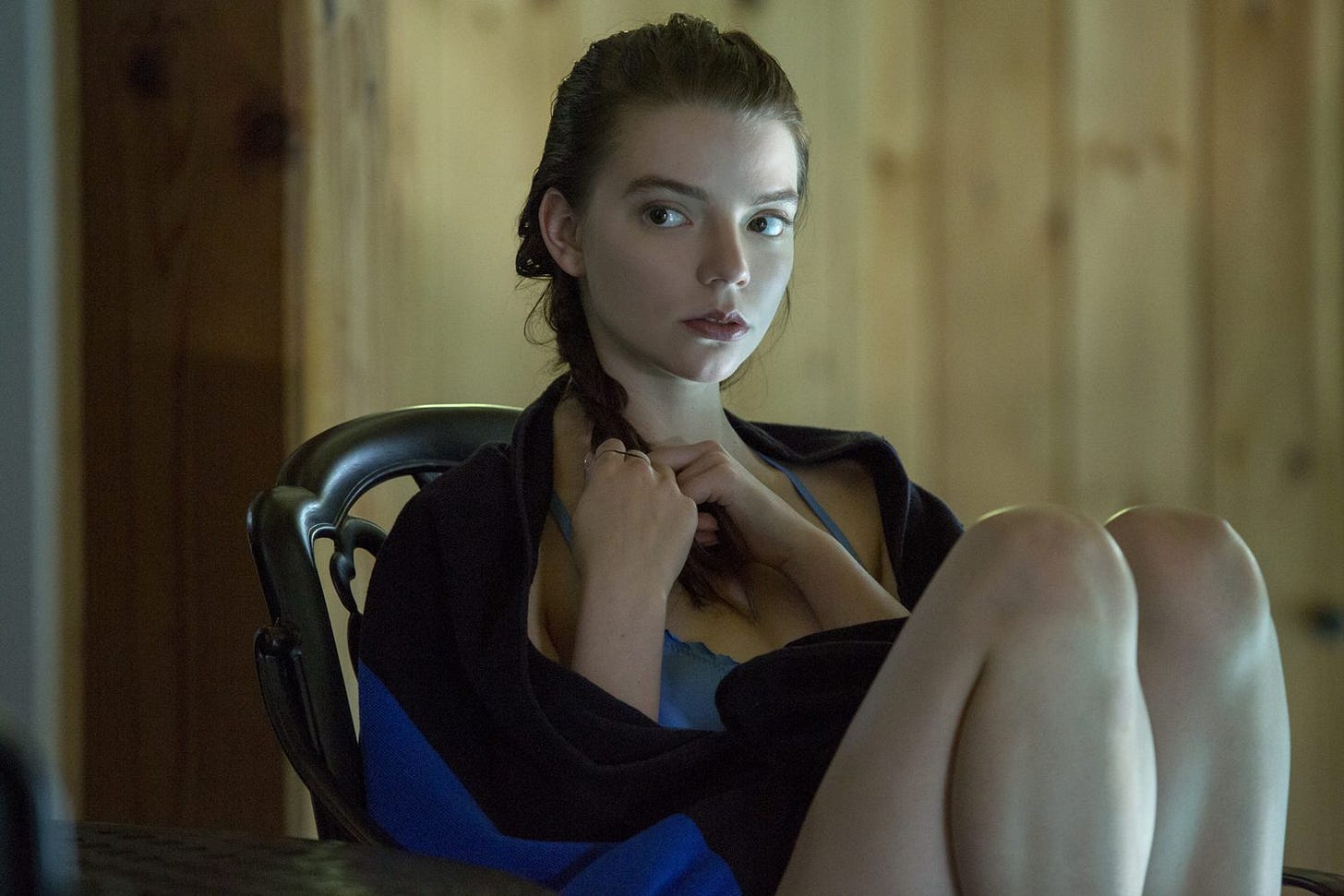 What we know about Furiosa, based on what we've seen on screen, is that she's cold, hardened, and robotic to a degree. Maybe the younger version of Furiosa isn't like that in the prequel. But if we're looking for an actress who we know can manufacture similar vibes as Theron as Furiosa, look no further than Anya Taylor-Joy, 24. Most probably know her from The Witch, but the performance I keep coming back to is in Thoroughbreds, a dark comedy in which she plays a wealthy teenager who conspires to kill her stepdad. She does cold well. Plus — and this doesn't really matter to me that much, because something called makeup exists — she sorta has the look of a younger Furiosa.
6. Olivia Cooke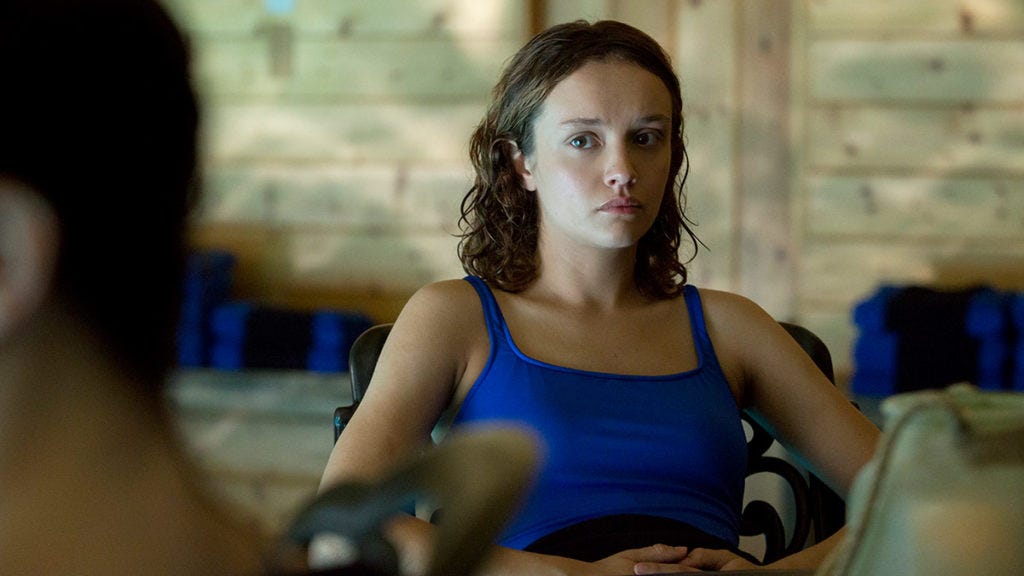 Starring opposite Taylor-Joy in Thoroughbreds was Olivia Cooke, 26, who you might also recognize from Ready Player One, during which she oozed pure moviestar charisma. But for as much charism as she oozed in Ready Player One, she was ice cold in Thoroughbreds, playing a character with a condition that rendered her completely devoid of emotion. The duality of charismatic and chilling would serve her well as Furiosa. The most important quality, though, besides her obvious talent as an actor, is her natural likability. It feels like she'll be a Laura Dern-esque star in the years to come.
5. Elle Fanning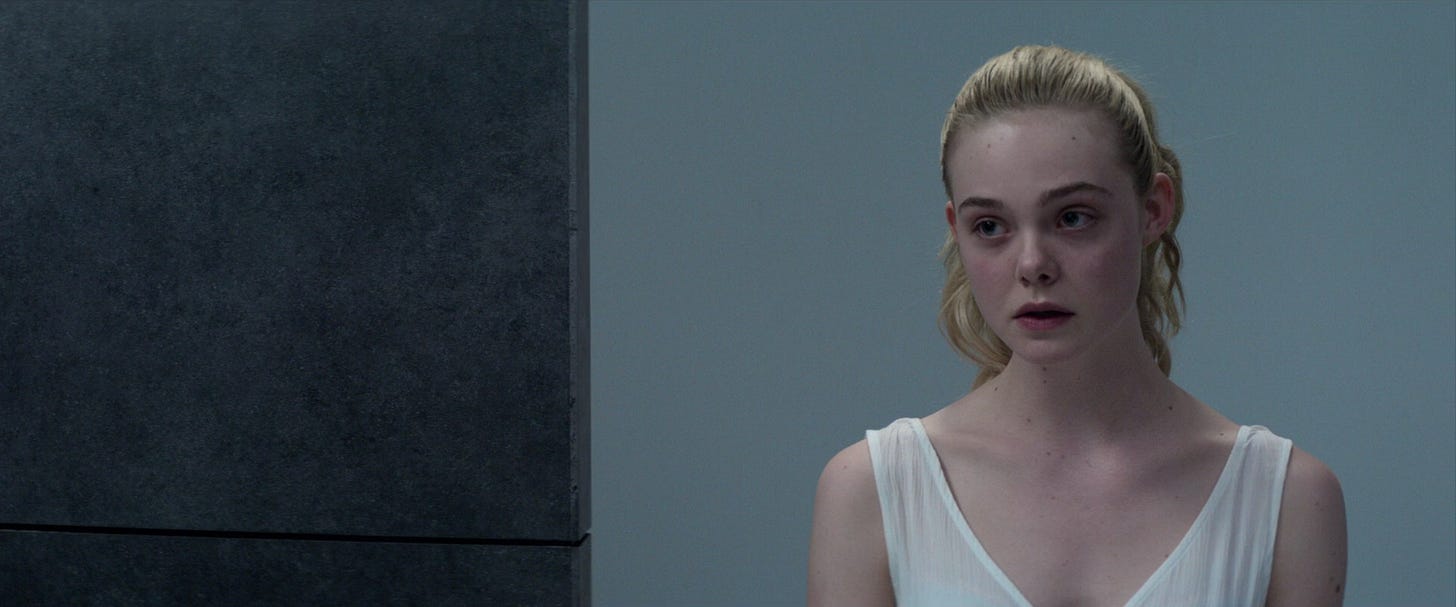 I've been a fan of Elle Fanning's ever since Super 8, which arrived way back in 2011. It's hard to believe given just how long she's been part of our lives, but Fanning is still only 22 years old. She's already made the leap from child star to legitimately good actress. All that's missing to cement her status is a truly iconic role, which Furiosa would offer her.
4. Jennifer Lawrence
I'm not going to spend much time explaining why J-Law is qualified for the role. At this point in her career, she's a proven commodity, both as a dramatic actress and as an action star. That's not up for debate. I will, however, note that she's still only 29 years old.
I'll also say this: She needs a win right now. My faith in her hasn't wavered, but the fact remains that she's in a bit of a slump after embarking upon a torrid hot streak to begin her career. The average Rotten Tomatoes score of her past six movies is 45.8. Rotten Tomatoes isn't the end-all be-all, of course, but it is indicative of the downward trajectory of her career — for what it's worth, after taking a look at her upcoming projects, I think a bounce back is inevitable regardless if she were to be involved with the Furiosa prequel. She's that good. Even superstars endure slumps.
But playing Furiosa would be an easy win. George Miller is just as inevitable as J-Law. Even without knowing the actual story of the Furiosa prequel, I know it's going to kill, because that's just what Miller does. As Hardy put it, "I knew [Miller] was brilliant, but I didn't know how brilliant until I saw it."
The only real issue with casting Lawrence? For one, by the time production begins, she won't be in her 20s. But the real problem is that she might be too recognizable. I'm not certain audiences would buy J-Law and Theron playing the same character. It'd be like Leonardo DiCaprio playing the younger version of a character played previously by Brad Pitt.
That's not at all J-Law's fault. Based on credentials alone, she's the most-qualified actress on this list.
3. Hermione Corfield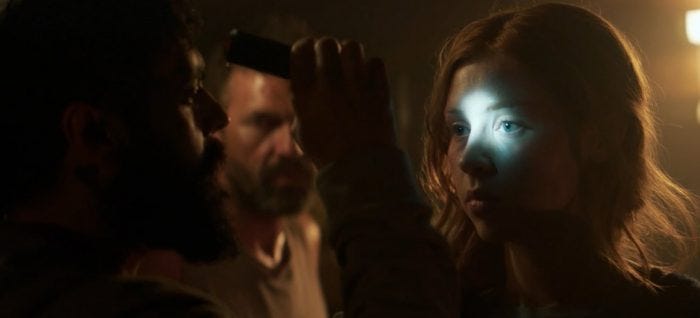 There's just something about Hermione Corfield, 26, that is captivating. I know this because in a minor role in The Last Jedi as a Resistance pilot named Tallie, she always stood out as a character that I desperately wanted to know more about in an already stuffed movie that unfortunately had no real time to give her depth. My response to her minor character was justified when I finally got to watch her in a starring role in the recently released Sea Fever, in which Corfield plays a socially awkward scientist aboard a fishing ship that gets attacked by something in the middle of the sea. Corfield anchors the film with a quiet and understated, but stoic performance — qualities that would lend themselves well to Furiosa.
She's proven enough to be trusted in a role as significant as Furiosa, but also unknown enough to be a blank face, which could come in handy, because she'd enter the role with a mostly clean slate. It'd help her be a believable earlier version of a character later helmed by an actress as recognizable as Theron, whereas someone like J-Law or Ridley could run into issues with audiences not being able to believe that they eventually transform into Theron a few years later. That said, ignore her credentials and hire her for the simple reason that she's a talented up-and-coming actress that hasn't entirely tapped into her complete and full potential to this point in her promising, but young career.
2. Samara Weaving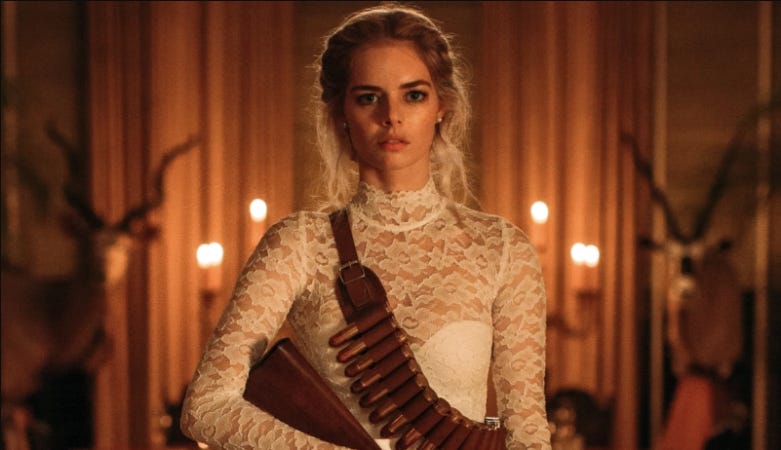 I was saddened when I realized Margot Robbie wasn't eligible for casting, but my mood lifted as soon as I remembered how much Samara Weaving, 28, reminds me of Robbie. They're both Australian. They're both blonde. But the more important thing is that they're both awesome.
Admittedly, I've only seen Weaving in one film: Ready or Not, which took me by total surprise. It's one of the most entertaining movies I've seen over the past couple years. Weaving plays a bride marrying some rich guy whose family wants to murder her in a very scary version of hide and seek for reasons not worth explaining in this space, because if you haven't seen it yet, you should really experience it for yourself. It's fantastic.
In Ready or Not, Weaving plays the reluctant action star who is forced to fend for herself in unfamiliar territory. She's incredible. What I loved about Ready or Not is that the movie wasn't afraid to seriously hurt Weaving, who goes through Hell and back over the course of the film. They put her through some serious traumatic shit and let her deal with it. They didn't go easy on her. What I loved about Weaving's performance is that she wasn't afraid to be a combination of vulnerable, terrified, and courageous. So often, the action stars of our favorite action movies fail to display a degree of fear. They transform into Ethan Hunt. They're undeterred by the unfortunate circumstances around them. Weaving proves that you can be both terrified and courageous at the same time. It reminded me a lot of that one Game of Thrones quote, "Can a man still be brave if he's afraid? That is the only time a man can be brave."
Weaving would bring a measure of humanity and relatability to Furiosa, something that was mostly lacking (by design) in Theron's performance, while also remaining ferocious. But I find it impossible to believe that Furiosa was always like that. There has to be a reason she's as hardened as she is in Fury Road. She wasn't just born that way. She had to have undergone a remarkable transformation between her time in the Green Place and her tenure as Immortan Joe's valued lieutenant. Weaving would be a perfect choice to show us that transformation.
1. Florence Pugh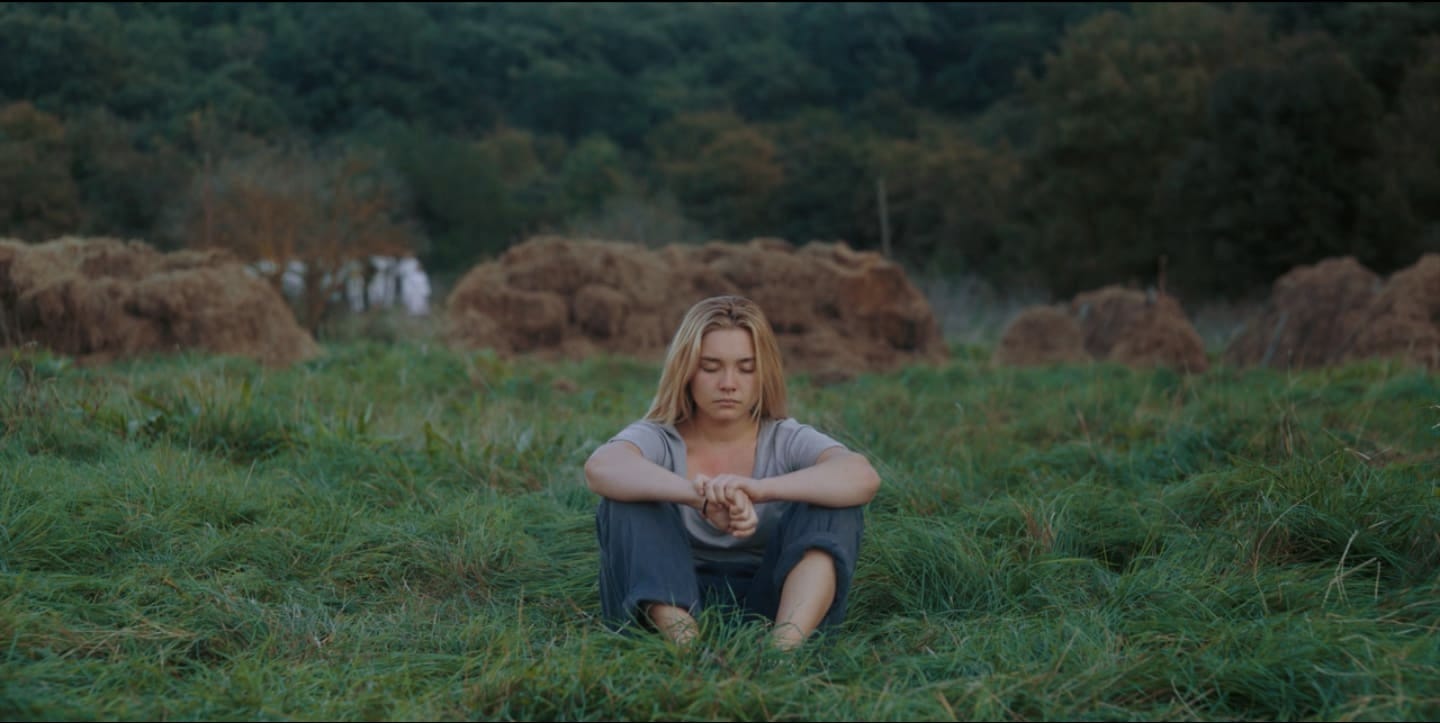 There's a moment from Midsommar that has stuck with me more than anything else. It's the guttural scream Florence Pugh, 24, unleashes into her phone in the opening minutes. We only get to hear it from her character's (shitty) boyfriend's perspective. It's the kind of noise I imagine Furiosa made when she walked off into the sand to grieve alone upon learning that the Green Place she once knew was no longer the place she remembered. Pugh's scream alone has me convinced that she's the best choice to replace Theron.
By now, after Midsommar and Little Women, Pugh's fan club is crowded and expansive. She's not just one of the best young actresses working in Hollywood today. She's one of the best actors in the world. As a younger version of Furiosa, presumably when she's less hardened and emotionally shutoff than the older version of Furiosa, Pugh would lend the character a measure of emotional vulnerability that we only briefly glimpsed in Fury Road.
Where some might have concerns is her ability to be an action star — or at the very least, do it as well as Theron, whose credentials in that arena are unquestioned (Atomic Blonde rules). But in an alternate universe where COVID-19 hasn't uprooted our entire way of life, including the movie business, this probably wouldn't be a concern. Remember, Pugh stars opposite Scarlett Johansson in Black Widow, which was scheduled to be released in May, but has since been pushed back to November (fingers crossed). By the time that movie comes and goes, her action-star credentials should be well established.
Above all else, Pugh is maybe the most-talented actor on this list of supremely talented actors. She's capable of being expressive and emotive all without uttering a single word — a quality she shares with Theron's Furiosa. There's not much speaking in Fury Road. The dialogue is quick and sparse. Most of the emotions are generated via looks and expressions. It's here that Pugh can certainly measure up to and maybe even surpass Theron.
Hire Florence Pugh as Imperator Furiosa, you cowards.